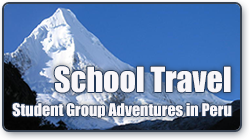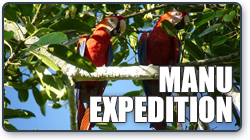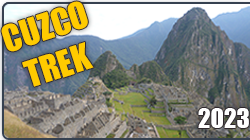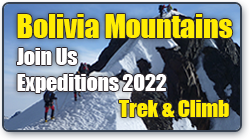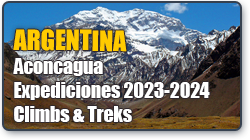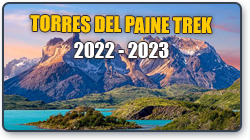 PERUVIAN MOUNTAINS E.I.R.L.
Is a legally company with own operation in Huaraz – Ancash - Peru.
Activity: Tour Operator

License of operation by Provincial Municipality of Huaraz - Permit Number: 2009-09774

License of operation by Regional Government of foreign trade and Tourism of Ancash Number: 105-2010-DIRCETUR

RUC SUNAT (sole taxpayers Registry Number): 20408115087

Authorized by Huascaran National Park N° 42

Ecuador Trek Climb
Ecuador's name comes from the Equator, which divides it unequally, putting most of the country in the Southern Hemisphere. It may be the smallest Andean country, but it has four distinct and contrasting regions. The Costa, or coastal plain, grows enough bananas to make the country the world's largest exporter of the fruit. The Sierra, or Andean uplands, offers productive farmland. Oil from the Oriente, jungles east of the Andes, enriches the economy. The Galápagos Islands, volcanic islands 960 kilometers west of Ecuador, bring tourism revenue with its unique reptiles, birds, and plants.
Ecuador boasts an impressive 10 mountains that are all over 5000m making it a haven for outdoor adventure enthusiasts.
A country still unspoiled, there are many national parks and wilderness areas to explore, with experienced hiking and trekking guides that can share its diverse environment. In the Andes region, many of the mountains are still active volcanos and each has its own claim to fame through history and cultural lore.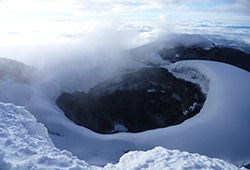 COTOPAXI & ILLINIZA CLIMBING ECUADOR
Cotopaxi and offer superb alpine climbing for intermediate climbers. the climbs involve moderately steep slopes and prior knowledge of roped travel, crampon techniques, and ice axe arrest is recommended.
More Info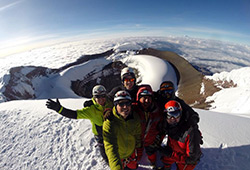 PASACHOA & CHIMBORAZO CLIMB – ECUADOR
This is one of the coldest mountains of Ecuador, but due to general warming and the ash deposits from eruptions of the nearby active Tungurahua volcano, the snow layer is very thin or sometimes non-existent.
More Info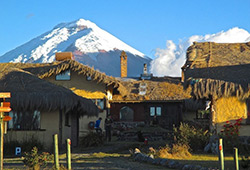 COTOPAXI & CHIMBORAZO CLIMB ECUADOR
Cotopaxi and Chimborazo involve glacier climbing of easy to moderate difficulty. You will spend time walking with an ice axe, be familiar with self-arrests and learn the proper technique for walking on snow slopes up to 45 degrees.
More Info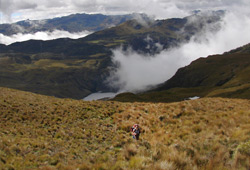 CONDOR TREK ECUADOR
trek Condor this is one of the best hikes that can be done in Ecuador, know the Active Volcano Antisana (5,705) Sincholagua Volcano, and finally the Cotopaxi (5,897 m.).
More Info