Trekking Holiday for woman, Trips For Women, Adventure Tours Women's, Solo Female Travel, Camping for Women, Educational Travel Adventures for Students, Custom & Private Tours Peru.
We welcome women travelling on their own or in groups, no matter what your age is or trekking experience to join our women's treks.
Peruvian Mountains
travel company for women with adventurous spirits. We provide full service while on the trek for small group adventures that encourage women of all ages to (re)connect with their adventurous selves, physical abilities,
For women we offer only travel package in Peru, specially designed for women only group and solo female traveler. (
Exclusively for women
) it can be designed for beginners as well as seasoned travelers across the globe.
These especial treks will be led by woman guides who loves helping other women reach their goals and have incredible active travel. The women guides have a wealth of local geographical and culture knowledge to learn the true essence of the destination we visit such as the
Cordillera Blanca Cordillera Huayhuash and Cusco
.
Women trained cook with years of experience cooking on the mountains and kitchen staff who will provide you with three filling and nutritious meals each day. Fresh meat, fresh vegetables, fresh fruit. On the trek you will have breakfast, Lunch, Diner, afternoon tea and snack for day (chocolate, candies, fruit and cookies)
Our cook provides food for vegetarians, diets and for intolerant to lactose or gluten. Always with high levels of hygiene to ensure that our guests stay healthy and fit.
Travel adventures for women, educational tours for student groups, adventurous friends, families' members or colleagues, and custom itineraries for private groups, individuals, and families, on the dates that work best for you.
We offer short guided walks, and multiday trekking trips within Peru.
BEST TRAVEL DESTINATION FOR LADIES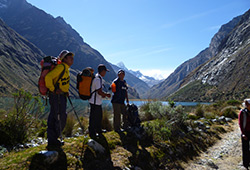 Womens Hiking Treks Cordillera Blanca
White Mountain Range the highest tropical mountain in the world located within Huascaran National Park with over more than 700 glacier or mountains, Huascaran 6768m the highest peak in Peru. Alpamayo 5947m. An extraordinary pyramid renowned as one of the most beautiful mountain in the world, many glacial blue lakes. Santa Cruz Llanganuco is the most popular trek.
More Info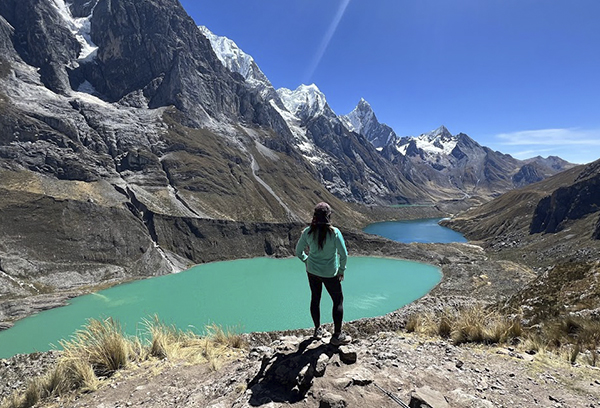 Women's Packpage Expeditions Huayhuash Range
Cordillera Huayhuash trek one of the most spectacular, challenging and beautiful high alpine routes in the world. The trek will be organized by women only. The trek takes 8 to 12 days. The full circuit is the best option to fully appreciate of these snow capped mountains as Yerupaja 6640m. The second highest in Peru, Siula Grande 6340m. The real dramatic history of Joe Simpson his near fatal climb to Siula Grande in his book and in his movie ´´Touching The´Void¨
More Info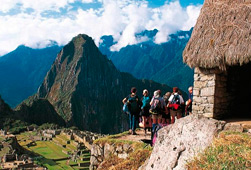 Women Walking Tours Cusco Machu Picchu
Explore Cusco, The heart of the Andes with curious and adventurous women. Visit Cusco ancient Incas land as Sacred Valley, Ollantaytambo, Moray Maras, the most popular Inka Trail to Machu Picchu, Rainbow Mountain, ancient ruins, colonial architecture, fantastic food, and thriving, colourful culture. During the cultural tours you will be guided by local women guide.
More Info