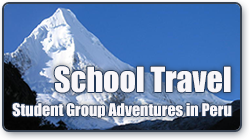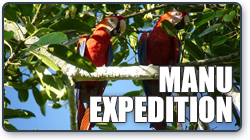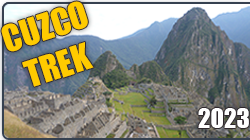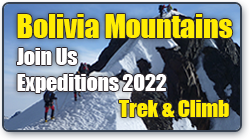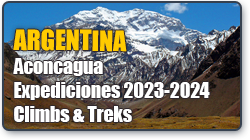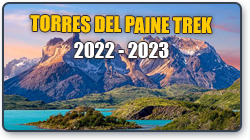 PERUVIAN MOUNTAINS E.I.R.L.
Is a legally company with own operation in Huaraz – Ancash - Peru.
Activity: Tour Operator

License of operation by Provincial Municipality of Huaraz - Permit Number: 2009-09774

License of operation by Regional Government of foreign trade and Tourism of Ancash Number: 105-2010-DIRCETUR

RUC SUNAT (sole taxpayers Registry Number): 20408115087

Authorized by Huascaran National Park N° 42

Aconcagua Trek – Trek To Plaza De Mulas – Argentina
The Cerro Aconcagua, Mount Aconcagua is located entirely in the department of Las Heras of the province of Mendoza of the Argentine Republic. It is located within the Aconcagua provincial park.

Aconcagua is the highest peak of the southern and western hemispheres; it is also the highest mountain on Earth among those located outside the Himalayan system. It has two main peaks: the northern summit, 6960.8 masl (22 837 ft) and the southern summit, 6930 masl.

In this sector of the border of Argentina and Chile the boundary between the two countries is established by the line of watersheds and the hills of Catedral and Tolosa prevent the thaws that are born in the Aconcagua from heading towards the Pacific Ocean, being tributaries of the Atlantic.

To the north and east it borders the Vacas valley and to the west and south with the lower Horcones valley. Several glaciers cross its slopes; the most important are the Northeast or Polish glacier and the East or English glacier.
Description
Itinerary
Inclusions
Date & Price