Overview
Sajama Volcano, the snow capped mountain "Sajama" located in the Sajama National Park, Sajama province, northeast of the department of Oruro, parallel to the border with Chile, western range. Sajama National Park is known for its high Andean volcanic mountains such as Parinacota 6332m. Pomerape 6280m. Acotango 6,052m. and the snow-capped Sajama 6542m. the highest mountain in Bolivia. Its ascent by the normal route does not require technique, it only needs good acclimatization and good physical condition.
Location:
Western Mountain Range Bolivia, South America
Elevation:
6542m.
Duration:
4 days
Availability:
All year
Difficulty:
Easy – Moderate
---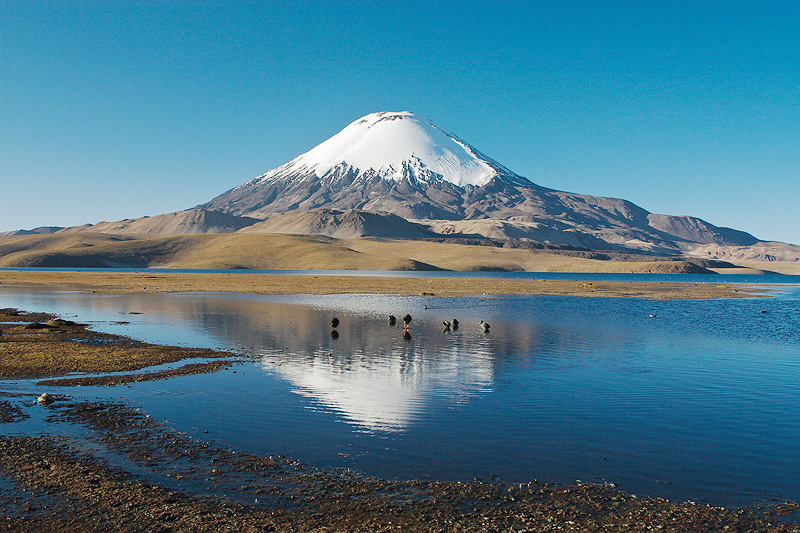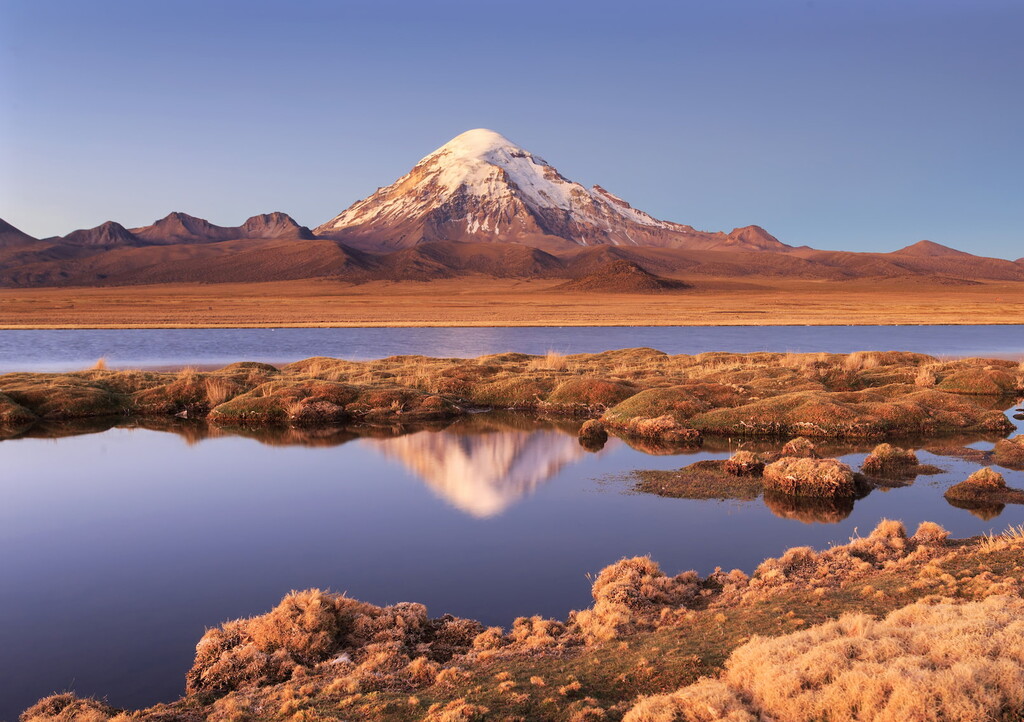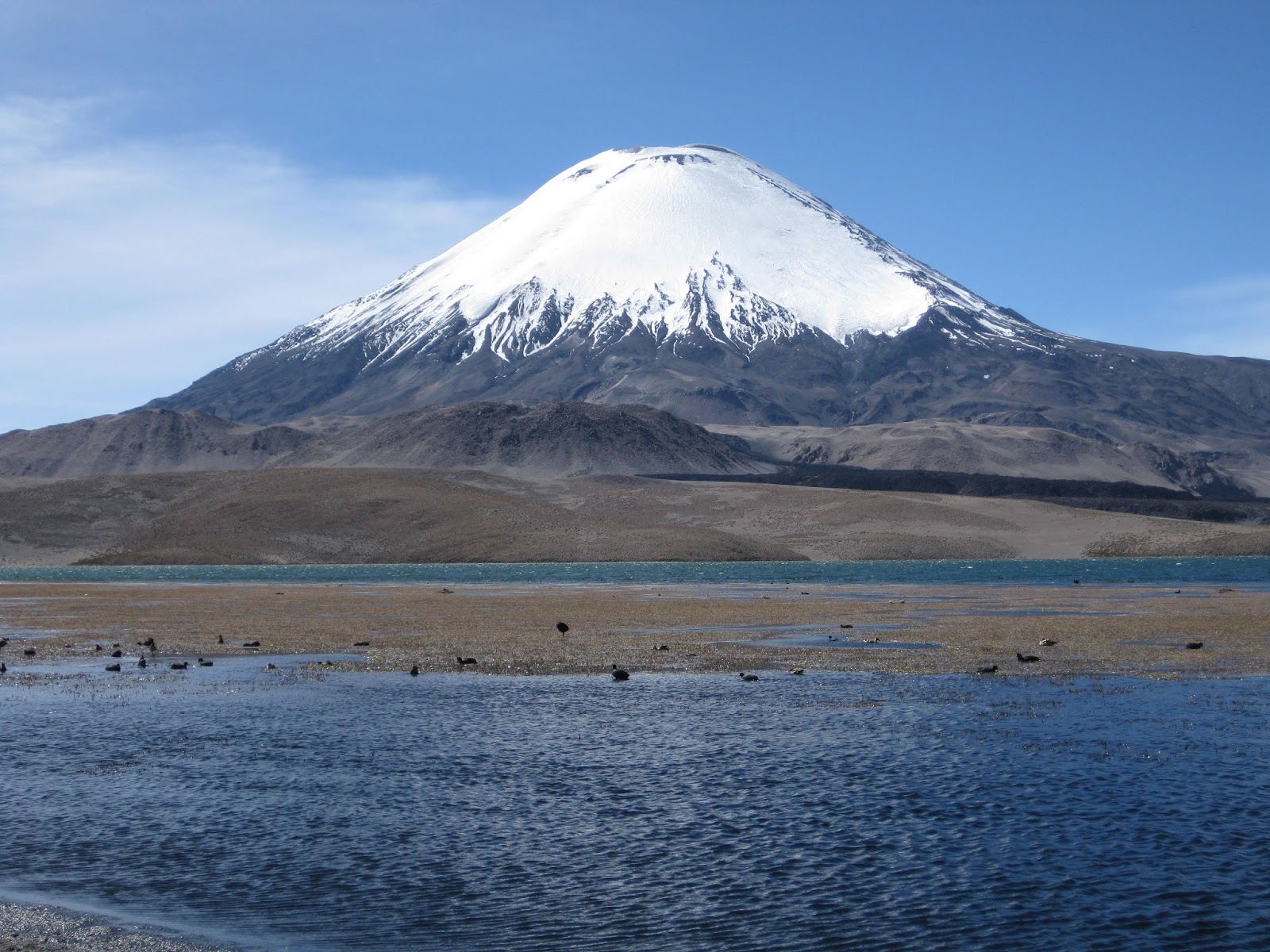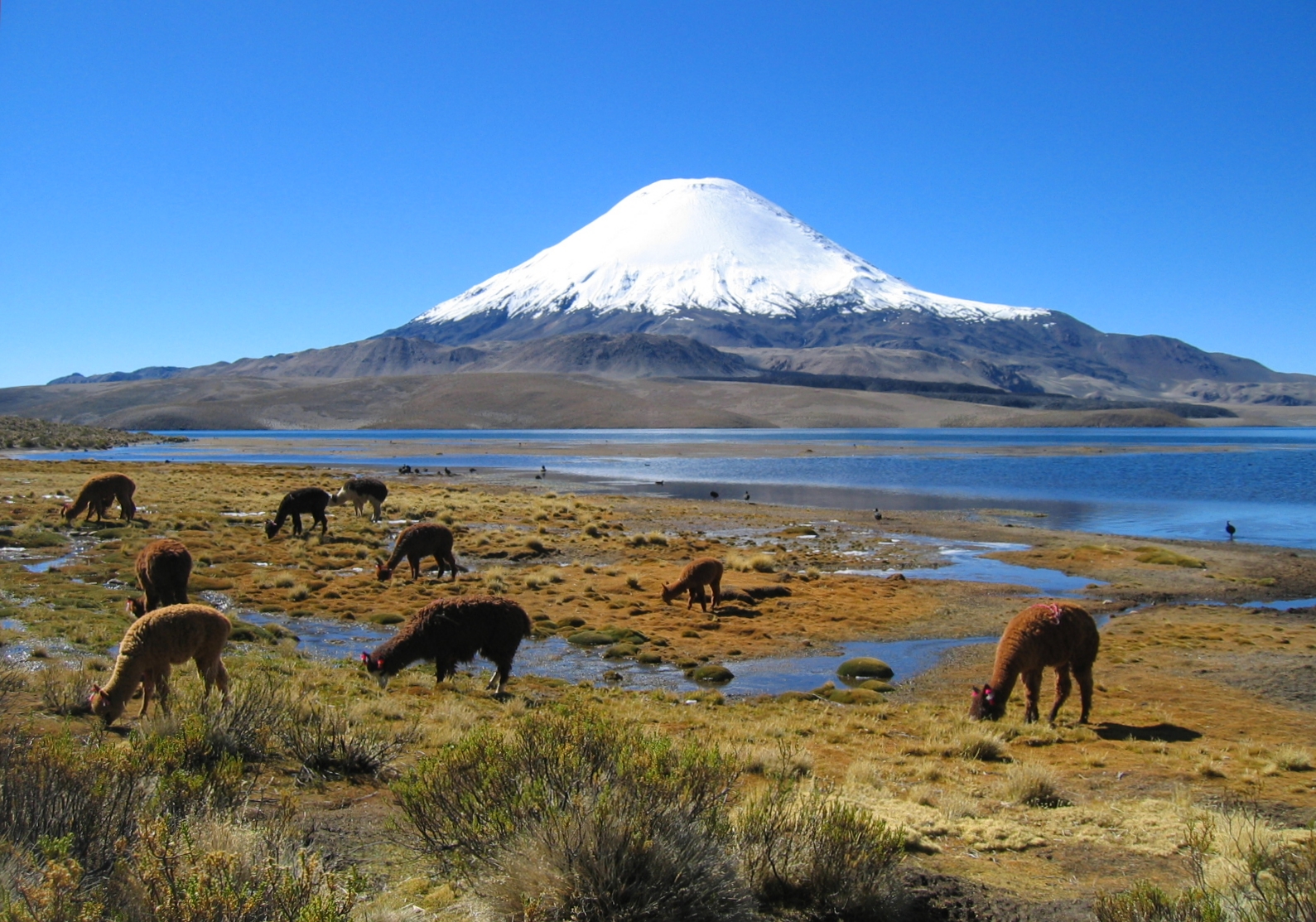 ---

Día 1: La Paz - Sajama Town 4200 m. – Sajama Base Camp 4700m.
Sajama volcano is located in the border between Bolivia and Chile, is part of the Sajama National Park. After our breakfast in the hotel we will take our private transfer, drive by the flat desert altiplano, then continue to Sajama town from there we have to hike up for 3 – 4 hours to base camp at 4600m. we will have mules for carry the equipments and logistic
Día 2: Sajama Base Camp – Sajama High Camp 5700m.
In the morning we will have breakfast then climb up for 4 – 5 hours to get the high camp This part is moraine and rock
In this part we will have porters to help us
Día 3: High Camp Summit Sajama 6542m. – Base Camp 4700
Early breakfast in the morning approx. 1:00am. We will start to climb we will put our crampons and be on ropes up after 6 – 8 hours we will reach the summit. The climb is not technical the altitude can be problem but we have to climb take a stoppings. From the top we will see the twins of parinacotas, pomerape and with clear weather you can observe the whole Cordillera Real. After take many pictures on the top we have to descend by the same route to high camp or base camp.
Día 4: Base Camp – Hot Spring – La Paz
this morning we will descent to sajama village, we will have muleters and mules to carry all our climbing equipments, before to take our private transfer we will have a chance to have a good refreshing in the hot spring then will start our journey back to la Paz - 5 hours
---