This trekking combines circuit cedros alpamayo and ishinca climbing in the ishinca valley. this trek count with fantastic trails scenery beautiful valley with high passes over 4,600m. along Alpamayo trek we will see the pyramid of Alpamayo 5,947m. wich was voted as the most beautiful in the world , crystaline water lakes, rivers, each day you will have differents nice views and in our last day of the trek we well see huascaran the highest peak in Peru , Chopicalqui 6,354m. Pisco 5,752m. Yanapaccha and the llanganuco lakes.
Ishinca at 5,560m. easy climbing is not technical but you need climbing gears from the top we will se tocllaraju 6,030m Ranrapalca, Urus ,Palcaraju and others mountains , this trekking and climbing program take 13 days 12 nights
---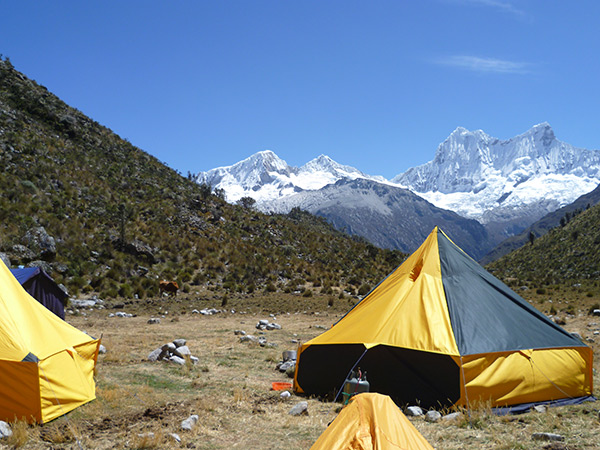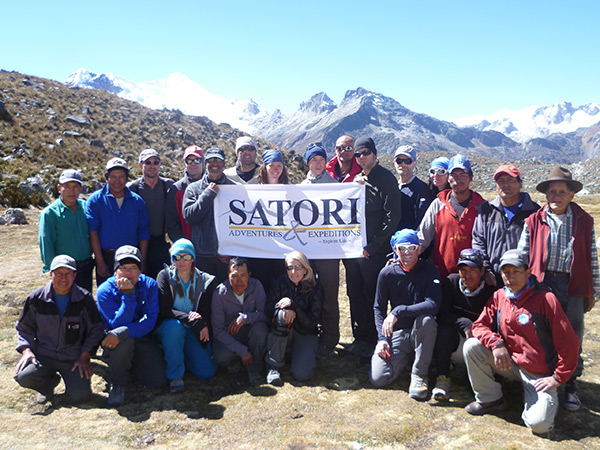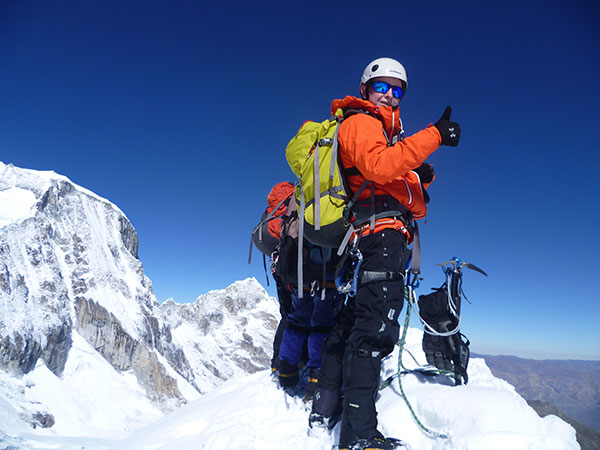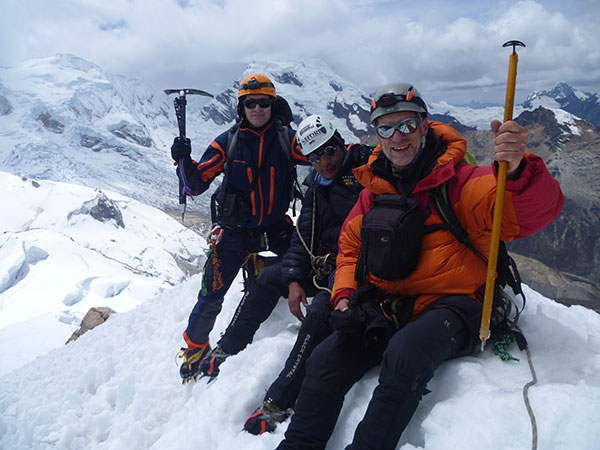 ---

Day 01.-
Arrive – Lima Peru – transfer to hotel
Day 02.-
Lima – Huaraz ( by bus or by flight )
Day 03.-
Acclimatization day ( tour to churup lake 4,450m.)
Day 04.-
Huaraz – Hualcayan 2,900m.- Wishcash3,700m
Day 05.-
Wishcash – Cillicocha pass 4,600m. – Vientunan pass 4,700m – Ruinapampa
Day 06.-
Ruinapampa – Jancarurish
Day 07.-
Visit Alpamayo Base Camp
Day 08.-
Jancarurish – Paso Cara Cara 4,700m.- Safuna 4,200m
Day 09.-
Safuna – Willca pass 4.600m. – Jancapampa 3,600m
Day 10.-
Jancapampa – Tupa Tupa pass 4,400m.- Huecrocoha 4,100m
Day 11.-
Huecrococha – Pucaraju pass 4,600m – Tuctubamba 4,250m
Day 12.-
Tuctubamba – Punta Union pass 4,700m. –Cacinapampa 3,700m
Day 13.-
Cachinapamp – Vaqueria – Llanganuco Huaraz
Day 14.-
rest day
Day 15.-
Huaraz – Cochapampa – Ishinca Base Camp 4,300m
Day 16.-
Base Camp – Ishinca summit 5,560m. – Base camp
Day 17.-
Base Camp – Cochapampa – Huaraz ( celebration dinner)
Day 18.-
Huaraz – Lima ( by bus or by flight )
---

The best month are:
JUNE
JULY
AUGUST
SEPTEMBER
The best season for climbing and trekking in peru is during the Andean Winter (late April to September). The weather in the Cordillera Blanca is among the best found in the entire Andean Range.
Early season conditions will include seasonal snow cover on the glaciers, while later in the season conditions become icy and the wind increases. We've found the period of May-August the best. Although storms can occur, long periods of stable, dry weather are prevalent. However, like all big mountains such as Huascaran , Chopicalqui, and others peaks of the Cordillera Blanca generate and attract their own weather making it impossible to predict.
Be prepared for a wide range of temperatures; from freezing nights, to snowy and windy conditions, to bright sunshine intensified by the high altitude.
This wide fluctuation in temperatures makes it important to bring everything on the equipment list. Please call for more details and help with equipment questions you may have while preparing for this adventure.
PRICE:
» 1 Person
» 2 Persons
---